Sultan is one of the six towns currently in Miscreated. It´s located on South Part of Orca Island, right near the center of the map. Because of it's overall lack of loot it's more of a beginners town, and only has a couple of Baggage Cart and Sedan/Taxi spawns.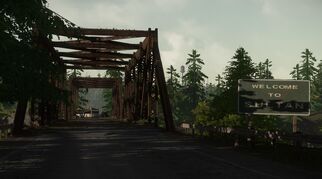 Points of Interest:
Sultan Church
Shop n' Save
Route 88 Gas Station
NOTICE: This article is lacking pictures and critical information. If able, please expand this!
Ad blocker interference detected!
Wikia is a free-to-use site that makes money from advertising. We have a modified experience for viewers using ad blockers

Wikia is not accessible if you've made further modifications. Remove the custom ad blocker rule(s) and the page will load as expected.