The Stairway to Hope Memorial is a monument located on the southern part of Orca Island.
Its main feature is a concrete staircase sculpture on top of a hill facing the ocean. At the bottom of the hill is a parking lot populated with burnt-out cars and buses. There are some buildings around the road leading to the memorial.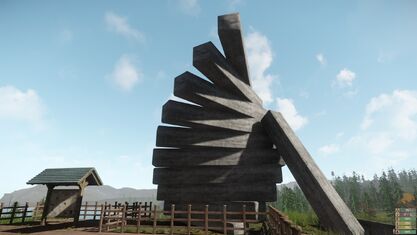 The area and parking lot is populated with classic loot, and the viewpoint itself has a few rare loot spots around the memorial.
Ad blocker interference detected!
Wikia is a free-to-use site that makes money from advertising. We have a modified experience for viewers using ad blockers

Wikia is not accessible if you've made further modifications. Remove the custom ad blocker rule(s) and the page will load as expected.