Crafting Guide Guide
You start with only a few default recipes, to unlock more recipes you will have to find survival guides. There are 3 types of guide available: basic structures, advanced structures, and specialized structures. Each guide, once learned, will add a specific set of recipes to your crafting menu. The guides are color coded to help you identify them and spawn in random places throughout the world.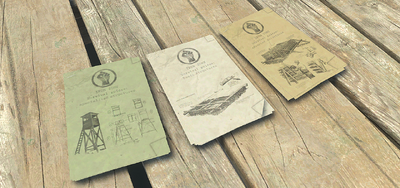 Specialized(Green), Basic (Off-white). Advanced (Manilla)

Wall 1 (basic)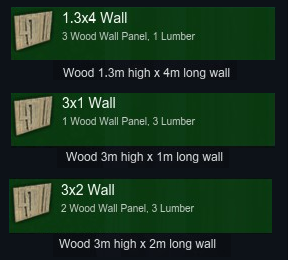 Wall 2 (advanced)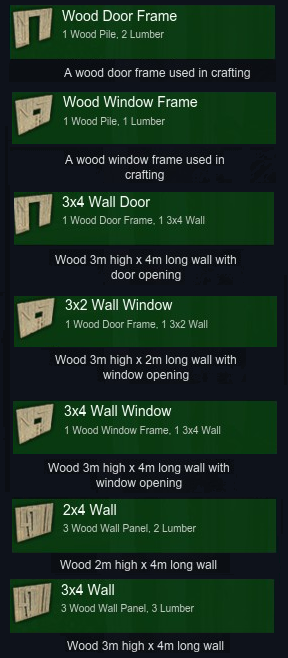 Platforms 1 (basic)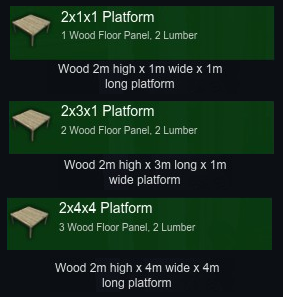 Platforms 2 (advanced)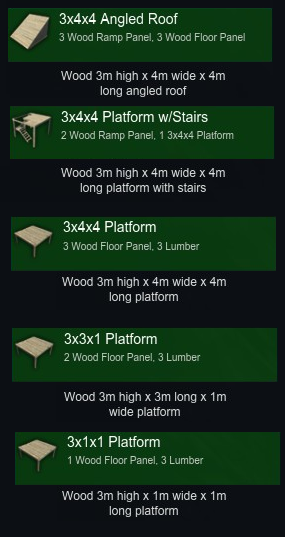 Ramps 1 (basic)
Ramps 2 (advanced)
Bridges 1 (basic)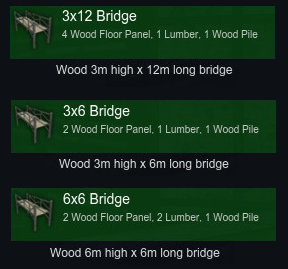 Bridges 2 (advanced)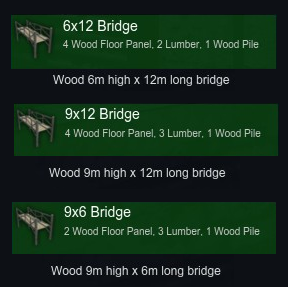 Traps 1 (basic)

Traps 2 (advanced)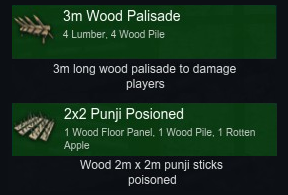 Tyres (basic)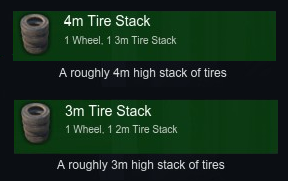 Curved Parts (advanced)

Electrical (basic)

Gates (specialised)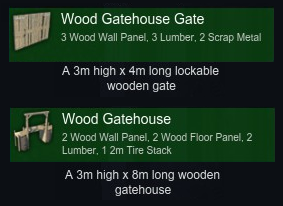 Watchtowers (specialised)

Melee (basic)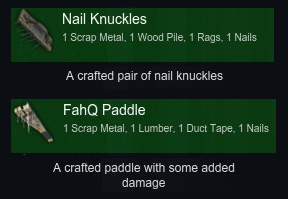 Medical (basic)

Gallows (specialised)

Storage (basic)

Pages in category "Crafting Guides"
This category contains only the following page.
I